Yakuza 5 (PS3) – FREE for PS+ Members | PlayStation Store *Expired*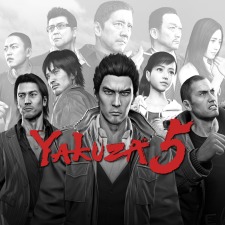 Update: Looks like they fixed the error.
Yakuza 5 (PS3) – FREE
The legendary dragon returns to the criminal underworld of Yakuza. Kazuma Kiryu, once known as the Dragon of Dojima, was living a quiet life as a taxi driver in Hakata after severing all his ties with the underworld. 
This could be some sort of mistake on the PlayStation Store and is free for PS+ members only. Get it while you can.