Tom Clancy's Rainbow Six Siege (Xbox One) – R262 + Free Weekend | Xbox Store *Expired*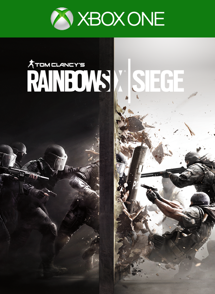 Tom Clancy's Rainbow Six Siege (Xbox One) – R262
Tom Clancy's Rainbow Six Siege Gold Edition (Xbox One) – R367
Inspired by the reality of counter terrorist operatives across the world, Rainbow Six Siege invites players to master the art of destruction. Intense close quarters confrontations, high lethality, tactics, team play, and explosive action are at the center of the experience.
Gold members can also play for FREE this weekend.
Offer ends the 01/08/2016 at 9:00 AM SAST.