Middle-earth: Shadow of Mordor GOTY (X1) – R374, Halo 5: Guardians (X1) – R399 | Xbox Store *Expired*
Middle-earth: Shadow of Mordor GOTY (Xbox One) – R374.50
Experience the definitive version of Middle-earth: Shadow of Mordor which includes The Lord of the Hunt and The Bright Lord story missions, the Trials of War challenge series plus additional Warband Missions, Runes, & Skins.
On sale for a limited time only.
---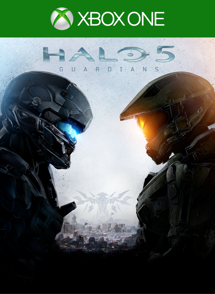 Halo 5: Guardians (Xbox One) – R399.50
A mysterious and unstoppable force threatens the galaxy, the Master Chief is missing and his loyalty questioned. Experience the most dramatic Halo story to date through the eyes of the Master Chief and Blue Team, and Spartan Locke and Fireteam Osiris – in a 4-player cooperative epic that spans three worlds.
On sale for a limited time only.