Logitech G29 Driving Force Racing Wheel – R4447 | Loot *Expired*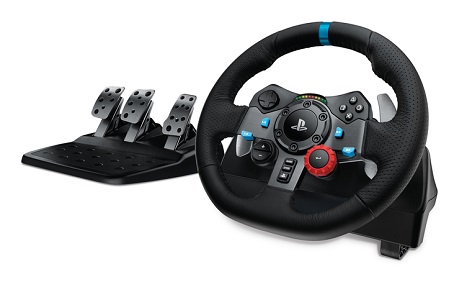 Logitech G29 Driving Force Racing Wheel – R4447
G29 Driving Force is the definitive sim racing hardware for the latest PlayStation 5, PlayStation 4, PlayStation 3 and PC titles. Feature dual-motor force feedback and helical gearing for quiet, smooth steering. Stainless steel paddle shifters and RPM/Shift indicator LEDs help you make crisp, fluid gear transitions without taking your eyes off the track.
Includes free shipping.
On sale for a limited time.