Headshot Bundle (PC) (Incl. Sir, You Are Being Hunted, System Shock & more) – R28 | Fanatical *Expired*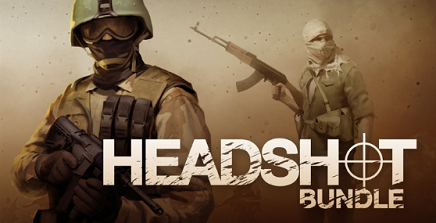 Headshot Bundle – $1.99 (R28)
Sharpshooters and chaotic run & gun gamers, you don't want to miss our new Something for the Weekend bundle. Introducing the Headshot Bundle, featuring 5 Steam games that will throw players into first-person shooter action – going up against military soldiers, robots and mutated snowmen!
Includes:
All the games are Steam activated.
Offer ends the 12/01/2019.