Halo 5: Guardians (Xbox One) – R399.50 | Xbox Store *Expired*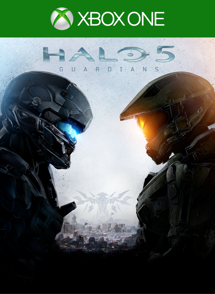 Halo 5: Guardians (Xbox One) – R399.50
Halo 5: Guardians – Digital Deluxe Edition (Xbox One) – R515.75
A mysterious and unstoppable force threatens the galaxy, the Master Chief is missing and his loyalty questioned. Experience the most dramatic Halo story to date through the eyes of the Master Chief and Blue Team, and Spartan Locke and Fireteam Osiris – in a 4-player cooperative epic that spans three worlds.
This is an all-time low price as far as I know. There is no indication yet on when the sale ends.
---
Thanks to @hazardfraud for the tip.