Forza Motorsport 6 (Xbox One) – R539.40 + Free Weekend | Xbox Store *Expired*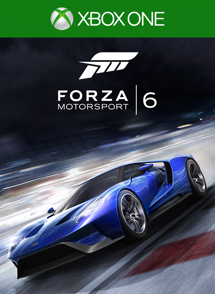 Forza Motorsport 6 (Xbox One) – R539.40
Forza Motorsport 6 Deluxe Edition (Xbox One) – R641.40
Forza Motorsport 6 Ultimate Edition (Xbox One) – R738.90
Experience unrelenting action in the most beautiful and comprehensive racing game of this generation. Collect, customize, and race over 450 Forzavista cars, all with working cockpits, opening doors and full damage. Compete in epic 24-player races across 26 world-famous locales.
Plus XBL Gold members can play for FREE this weekend.
Offer ends the 30/08/2016.