Dollar Ultra Bundle (PC) (Incl. Turbo Pug, Escape Machines & more) – R13 | Bundle Stars *Expired*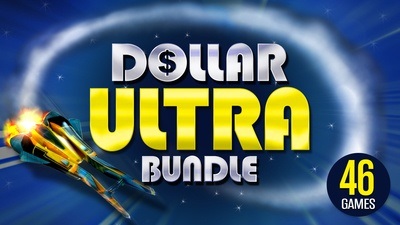 Dollar Ultra Bundle – $1 (R13)
That's right, we're offering a massive FORTY-SIX Steam games for just a Dollar in our biggest bundle ever! All individual Steam keys, enjoy everything from sci-fi space runners and immersive RPG to flesh-eating zombies and turbo-charged pugs in the bargain of the century!
Includes:
All the games are Steam activated.
Offer ends the 13/03/2017.