Cadence of Hyrule: Crypt of The Necrodancer (NS) – R521 | Raru *Expired*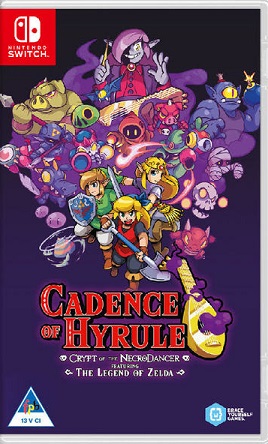 Cadence of Hyrule: Crypt of The Necrodancer (Switch) – R521*
Keep the beat to keep Hyrule from meeting certain doom in Cadence of Hyrule – Crypt of the NecroDancer Featuring The Legend of Zelda on Nintendo Switch. Discover a one-of-a-kind rhythmic action-adventure that combines the gameplay of Crypt of the NecroDancer with the unique setting and music of The Legend of Zelda series.
*Use the coupon "RCC-GET5OFF" at the checkout.
Includes free shipping.
On sale for a limited time.