Medal of Honor: Pacific Assault (PC) – FREE | Origin *Expired*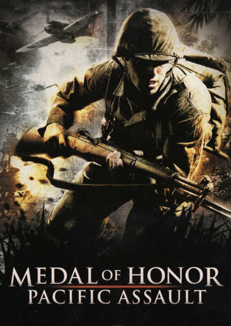 Medal of Honor: Pacific Assault (PC) – FREE 
Step into the boots of Marine Private Tom Conlin, as you fight your way through the iconic battles of World War II. Work alone and with the help of squad members to complete missions. As squad members gain experience, they develop their own personalities and fight more efficiently.
The On The House game is only available for a limited time. 
---
Origin finally released Medal of Honor: Pacific Assault on the SA Store. So it replaces Theme Hospital as the On The House game.